HELLO LOVELIES!
How are you? And how are your gorgeous babies?
There are only 11 days until Spring! I'm counting down the days. It'll be much easier to get out of the house, especially with the little ones.
Speaking of getting out, we're excited to announce a new activity! We're now hosting a new Laval Mom and Baby Get-Together every two weeks on Mondays from 10:30 a.m. – 12:30 p.m. at the lovely café Coccinelle Demoiselle on Samson Blvd (in the Maître Glacier). It's a FREE drop-in event as we want to encourage you to get out with baby, break that (winter) isolation and meet new moms in your neighbourhood! The next meet-up will be Monday, March 18, 2019.
We also have our Montreal Mom and Baby Playgroup every 2nd Tuesday from 10 a.m. – 12 p.m. at Connecte Psychology Montreal in Westmount. Next group is March 19th. If you've been planning on getting out, now's the time as we're building our new group in both locations.
I remember when my kids were little, getting out of the house once a day kept me sane! So we encourage you to find an activity you like – even if it's a quick walk around the block.
Hope to see you soon at one of our groups!
Sylvia xox
Here's what our team's been up to this week
What we're reading:
ORIGINS – How the nine months before birth shape the rest of our lives. By Annie Murphy Paul
This book was a great read and I finished it in one weekend! Annie Murphy is a science writer and in her book ORIGINS she successfully moves between three worlds: the story of her second pregnancy, the latest scientific research on embryology, and the history of medical science of pregnancy and birth.
She shifts the way we think about our fetuses and shows us how we can have a positive impact on our babies in utero. What I found most interesting to learn about was how the scientific trends have changed over and over again over the course of the last 200 years.
What we're listening to:
Jenny: My kids are still pretty dependent on my husband and I for sleep. They're almost 8 and 5 years old, and I joke that I'm going to hire a sleep trainer. But sometimes I'm not really joking. They're no longer nurse to sleep and I don't need to rock them. But I do read to them. After a couple of chapters or story books, though, I've hit my max. So, I discovered the magic of podcasts! There are so many good ones out there. Some are better than others if your goal is for your child to actually fall asleep. Sometimes the music is too upbeat, for example, and those are better for the morning or in the car.

My absolute fave right now is Be Calm on Ahway Island – this one even makes me fall asleep!

Peace Out Also very good for night time, except the host incorporates little movements and sometimes asks the kids to be seated. I just tell my kids to ignore that part when we're in bed.
Story Time This was the podcast for kids that opened up Pandora's box. Love it!

Tumble and Brains On Two amazing podcasts about science.

Baalgatha Stories from India and around the world.

Story Nory A calm voice telling stories…very easy to fall sleep to.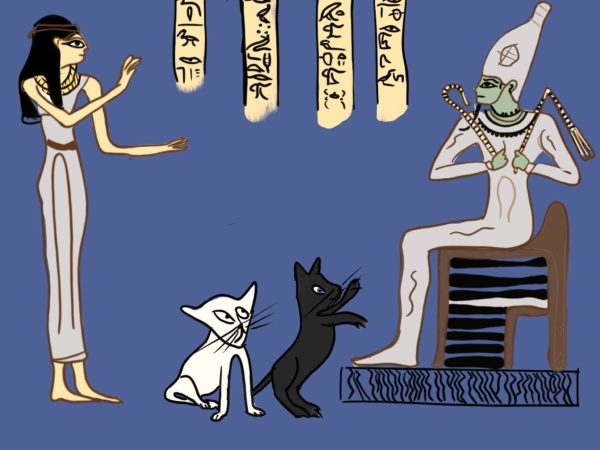 Favourite recipe:
Ayda: I received an Instapot during the holidays and this is one of my family's favourite meals so far! Don't be overwhelmed by all the ingredients. It only takes 18 minutes to cook.
Recipe by Danielle Walker – AgainstAllGrain.com
INGREDIENTS:

1 ⁄ 2 cup (about 75g) whole raw cashews (I used ½ cup coconut milk instead of making my own cashew milk)
6 tablespoons ghee, coconut butter or olive oil
3 pounds boneless, skinless chicken thighs, trimmed of fat and cut into 2-inch cubes
2 shallots, chopped (about 1 ⁄ 2 cup)
1 ⁄ 2 yellow onion, chopped
1 cup tomato puree
3 ⁄4 cup tomato paste
3 tablespoons freshly squeezed lemon juice
4 cloves garlic, minced
6 green cardamom pods, bruised with the butt of a knife
1 cinnamon stick
2 bay leaves
3 tablespoons peeled and minced ginger
2 1 ⁄ 2 tablespoons garam masala
1 tablespoon ground cumin
1 tablespoon fine sea salt
2 teaspoons ground turmeric
1 teaspoon fenugreek seeds
Toasted slivered almonds, for garnish
Chopped fresh cilantro, for garnish
INSTRUCTIONS:
Bring a kettle of water to a boil.
Place the cashews in a bowl and add enough boiling water to cover. Soak for 30 minutes.
Heat 2 tablespoons of the ghee in an electric pressure cooker using the sauté setting. Add the chicken, shallots, and onion and sauté for 8 minutes, until the chicken is browned and the onion is translucent.
Add the remaining 4 tablespoons ghee, the tomato puree, tomato paste, lemon juice, garlic, cardamom, cinnamon stick, bay leaves, ginger, garam masala, cumin, salt, turmeric, and fenugreek and stir to combine.
Secure the lid and select the meat/stew setting, or select the manual setting and cook at high pressure for 10 minutes.
Meanwhile, drain the cashews, rinse, and drain again. Combine the cashews and 3⁄4 cup water in a blender. Blend on high speed until very smooth and creamy, about 30 seconds in a high-speed blender, or 1 minute in a conventional blender.
When the pressure cooker timer is done, quick release the pressure and stir in the cashew cream. Spoon the butter chicken into serving bowls (pick out the cinnamon stick and cardamom pods if you see them).
Sprinkle with almonds and cilantro.
Bon appétit!
What we're watching:

Heather: I am a big fan of the show Call the Midwife, of course, and I'm happy they've renewed the show for three more seasons! But I've been watching other non birth-related shows too, such as Ozark, The Man in the High Castle, This is Us and Anne with an E (which is such a good show for the soul)!
Favourite birth affirmation:
Sylvia: 'Just as a woman's heart knows how and when to pump, her lungs to inhale, and her hand to pull back from fire, so she knows when and how to give birth.' – Virginia Di Orio
Des nouvelles de RTC !
Nous offrons DEUX sessions de cours prénataux EN FRANÇAIS ce printemps!!
Vous pouvez vous inscrire en ligne ou nous appelez au 514-975-8973.

***********

Well, that's been our week! Thanks for reading. We'd love to hear what you liked best so please let us know.

Have a lovely Sunday and see you soon!
The RTC Doulas

P.S. If you're not up-to-date on our latest Doula Dialogue Episodes, please subscribe and watch them on our YouTube Channel!

P.S.S. All of our 2019 dates for our Birth and Parent with Confidence prenatal classes are posted on our website! Register now for a fun and hands-on class.